Louis Vuitton Perfect Match Earrings in Gold – Accessories M00394
$85.80
1 sold in last 2 hours
In Stock
Size Guide

Size Guide

Size
Chest
Waist
Hips
XS
34
28
34
S
36
30
36
M
38
32
38
L
40
34
40
XL
42
36
42
2XL
44
38
44

All measurements are in INCHES

and may vary a half inch in either direction.

Size
Chest
Waist
Hips
2XS
32
26
32
XS
34
28
34
S
36
30
36
M
38
32
38
L
40
34
40
XL
42
36
42

All measurements are in INCHES

and may vary a half inch in either direction.

Size
Chest
Waist
Hips
XS
34
28
34
S
36
30
36
M
38
32
38
L
40
34
40
XL
42
36
42
2XL
44
38
44

All measurements are in INCHES

and may vary a half inch in either direction.

Delivery & Return

Delivery

We ship to all world from GuangZhou.China. All orders are shipped with a Fedex/UPS tracking number. Always free shipping for orders over US $230. During sale periods and promotions the delivery time may be longer than normal.

Return

BestPurse.me will accept exchanges and returns of unworn and unwashed garments within 30 days of the date of purchase (14 days during the sales period), on presentation of the original till receipt at any store where the corresponding collection is available within the country of purchase. Your return will usually be processed within a week to a week and a half. We'll send you a Return Notification email to notify you once the return has been completed. Please allow 1-3 business days for refunds to be received to the original form of payment once the return has been processed.

Help

Give us a shout if you have any other questions and/or concerns.

Contact Us

Ask a Question

Louis Vuitton Perfect Match Earrings in Gold - Accessories M00394
Estimated Delivery: Oct 04 – Oct 14
... people are viewing this right now
---
Crafted from polished hardware with different tones on each side, these Perfect Match earrings create a dynamic look. Featuring cut-outs of the Monogram Flower and the LV Circle, they offer a fresh take on House signatures. A lightweight feel makes these hoops comfortable enough for everyday wear.
Detailed Features
Gold-color and silver-color hardware 
Monogram Flower
LV Circle
M00394 WOMEN – Accessories – Fashion Jewelry – Perfect Match Earrings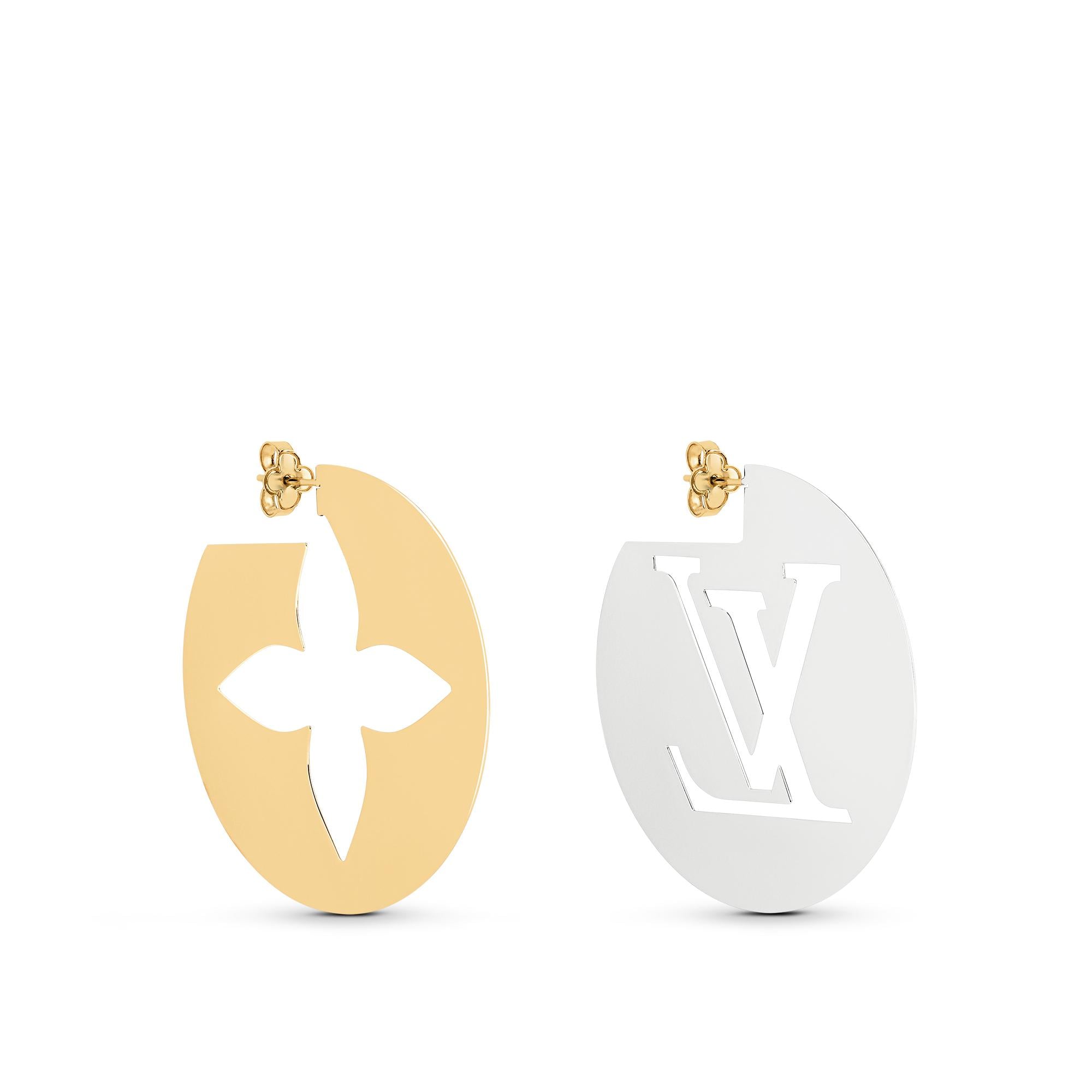 Related Products
Yellow Reserved Hoodie
Rated 5.00 out of 5
$

200.00
Designed for simplicity and made from high quality materials. Its sleek geometry and material combinations creates a modern look.